Courage
Description
Your recycled and sustainable multipurpose towel. No matter where you go - to your morning yoga class, to the warm and sandy beach during your adventurous travel, a sunset surf or just to relax in your favorite park under some trees - from now on Courage will be part of your wonderful journey. 
Be awesome, every day. Do something great, care more, consume less, celebrate, enjoy and embrace life. Courage is here to give you the impulse to dream big. Let Courage join your next adventure and remind you to always stay curious and courageous.
Courage is the foundation to let something new develop. Go ahead to live the life, that you have always wished for. You will never regret it that you had the courage to live your dreams: great things never came from comfort zones. Go for it! 
Seize your ISLE OF MIND to connect with your dreams again and again. It is your right to have an extraordinary, unique and magic life. If it is one of your dreams to start your own fulfilling business, take a look at the ISLE OF MIND academy. We help you to find your authentic heart-business idea and to get your idea realized. One way or another, it is always best to go your own way bravely and therefore follow your heart. This is exactly what Courage was made for. Namaste.
Details
♡ Free, CO2 neutral delivery within the EU
♡ Sand repellent
♡ 8 recycled plastic bottles used in each towel
♡ Antibacterial and odour-resistant
♡ Sweat and moisture activated grip for intense yoga sessions 
♡ Quick drying and highly absorbent
♡ Perfect size for beach and yoga (180x76cm)
♡ Lightweight (470gr) and compact
♡ Manufactured within the Global Recycled Standard (GRS)
♡ 80% Polyester, 20% Polyamide
♡ Washing recommendation: 30 degrees and with your Guppyfriend Washing Bag
♡ Perfectly used on a yoga mat or non-slip floor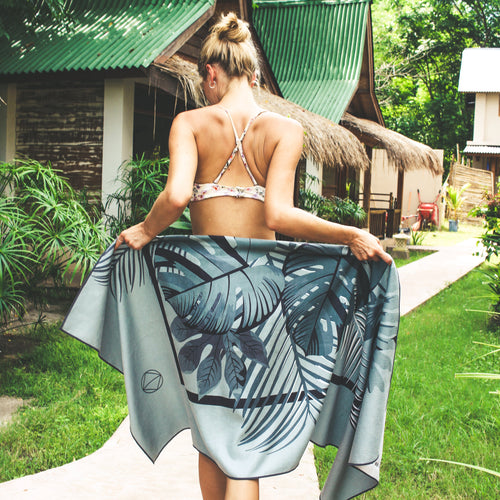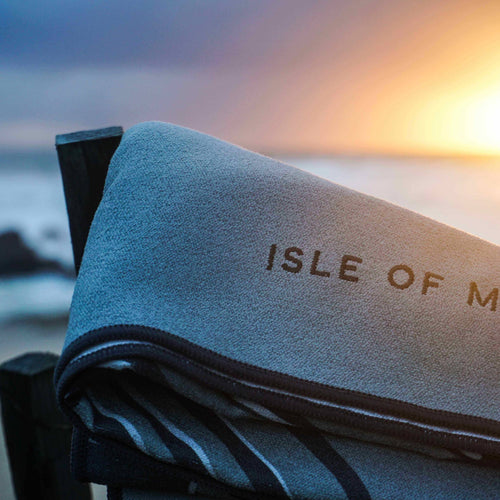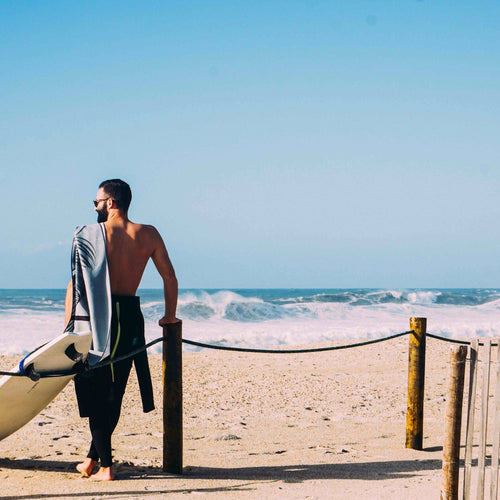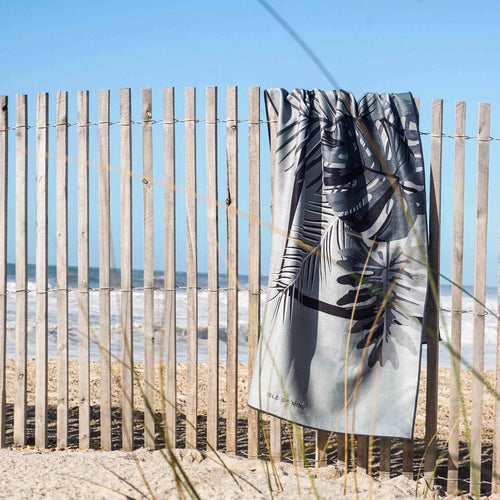 Why shop with us?
It's time to take responsibility and act for change
Free, fast and CO2 neutral shipping within Europe
We believe in your potential to create a better tomorrow
Donation to the Surfrider Foundation for every order
Plastic-free, vegan and biodegradable packaging
Super Qualität. Ich habe viel Freude an dem Tuch und bin ein bisschen stolz darauf.
Alles Bestens
Gute und schnelle Lieferung
Awesome Xander is more than awesome
I have been searching for a sustainable and "green" product all along and found this amazing towel. First of all, i loved every single design so much, that i had a hard time deciding. I already took my towel out to yoga class and its become an irreplacable part of my yoga and gym class practice. No matter if i wanna shower after the gym or i wanna use it as my yoga mat, it really does such a great job and gives u the right grib. I can only fullheartedly recommend. The only thing you ll have to deal with is some jealous faces along ur yogie environment. :) but christmas is just around the corner. :) thank you simon, for contributing to our enviromment with such a lovely product. Thumbs up, all of them! <3
Top Multifunktionstuch. Nutze es vor allem für Yoga.
Top Multifunktionstuch. Nutze es vor allem für Yoga. Richtig guter Grip! Außerdem ist alles mit viel Liebe für's Detail gemacht...