Dedication
Description
Your recycled and sustainable multipurpose towel. No matter where you go - to your morning yoga class, to the warm and sandy beach during your adventurous travel, a sunset surf or just to relax in your favorite park under some trees - from now on Dedication will be part of your wonderful journey.
Dedication is the root of all motivation. You know that, you are doing something wholeheartedly and then you forget space and time. Together with your ISLE OF MIND and your dedication you can have even more of these pure happy moments. Spread your dedication, give you some time and leave all that behind that makes you struggle to come closer to your dreams.
Think of the moments where you are acting with full dedication. Whether it is your morning yoga flow or your yearly vacation to the most beautiful beaches in the world. How amazing does it feel when you then leave time and space behind.
Seize your ISLE OF MIND to connect with your dreams again and again. It is your right to have an extraordinary, unique and magic life. If it is one of your dreams to start your own fulfilling business, take a look at the ISLE OF MIND academy. We help you to find your authentic heart-business idea and to get your idea realized. One way or another, it is always best to listen to your dedication and therefore follow your dreams. This is exactly what Dedication was made for. Namaste.
Details
♡ Free, CO2 neutral delivery within the EU
♡ Sand repellent
♡ 8 recycled plastic bottles used in each towel
♡ Antibacterial and odour-resistant
♡ Sweat and moisture activated grip for intense yoga sessions 
♡ Quick drying and highly absorbent
♡ Perfect size for beach and yoga (180x76cm)
♡ Lightweight (470gr) and compact
♡ Manufactured within the Global Recycled Standard (GRS)
♡ 80% Polyester, 20% Polyamide
♡ Washing recommendation: 30 degrees and with your Guppyfriend Washing Bag
♡ Perfectly used on a yoga mat or non-slip floor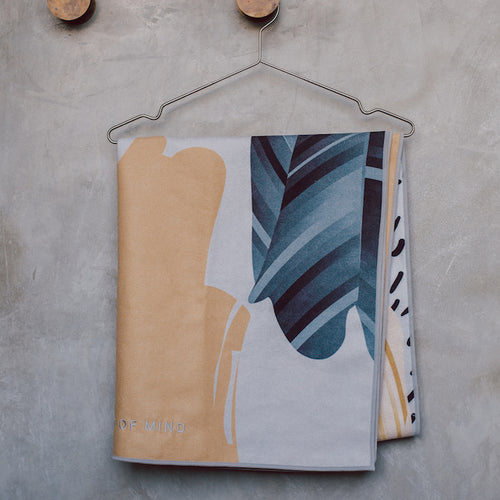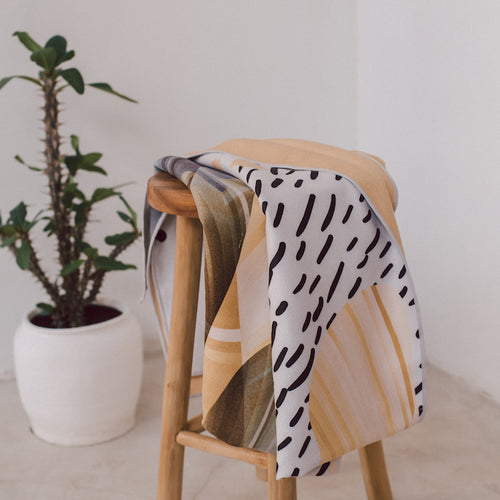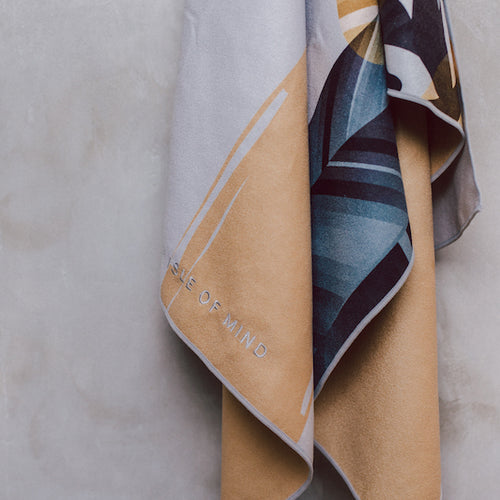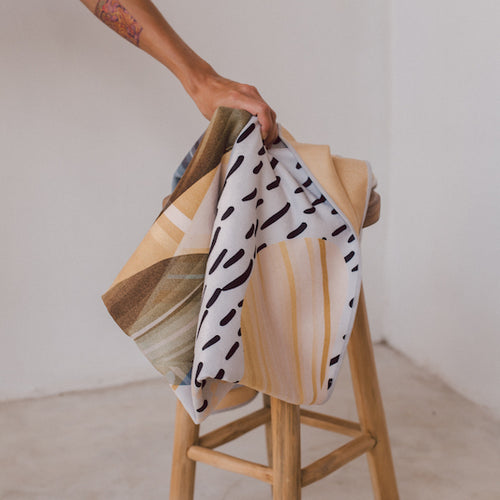 Why shop with us?
It's time to take responsibility and act for change
Free, fast and CO2 neutral shipping within Europe
We believe in your potential to create a better tomorrow
Donation to the Surfrider Foundation for every order
Plastic-free, vegan and biodegradable packaging
Tolle Qualität
Ich liebe die Handtücher!
Super dünn und trotzdem funktional. Tolles Design und super verarbeitet.
100% empfehlenswert :)
Super schön und top Qualität. Ich freu mich jetzt schon im Sommer damit die Gegend zu erkunden. Nachhaltig, simple und hochwertig. :) DANKE :)
Hochwertig, schön, nachhaltig
Hochwertig, schön, nachhaltig und es macht einfach Freude ein großes, leichtes und schönes Handtuch parat zu haben, das man gerne auslegt und am liebsten jedem zeigen möchte :)