Kindness
Description
Your recycled and sustainable multipurpose towel. No matter where you go - to your morning yoga class, to the warm and sandy beach during your adventurous travel, a sunset surf or just to relax in your favorite park under some trees - from now on Kindness will be part of your wonderful journey.
Let Kindness be your inspiration to be as kind as you can be in your life. No matter if it is being kind to yourself during a yoga class, or to others around you in your daily life. Let it remind you to show gratitude and appreciation for the beauty of life as often as you can. Go out, discover and be kind whilst doing so.
Kindness can move mountains. We should be thankful for the chance life is offering us. Wouldn't you sometimes like to take exactly this chance? Go for it and give live some kindness back by this.
Seize your ISLE OF MIND to connect with your dreams again and again. It is your right to have an extraordinary, unique and magic life. If it is one of your dreams to start your own fulfilling business, take a look at the ISLE OF MIND academy. We help you to find your authentic heart-business idea and to get your idea realized. One way or another, it is always best to live your kindness to the fullest and therefore follow your dreams. This is exactly what Kindness was made for. Namaste.
Details
♡ Free, CO2 neutral delivery within the EU
♡ Sand repellent
♡ 8 recycled plastic bottles used in each towel
♡ Antibacterial and odour-resistant
♡ Sweat and moisture activated grip for intense yoga sessions 
♡ Quick drying and highly absorbent
♡ Perfect size for beach and yoga (180x76cm)
♡ Lightweight (470gr) and compact
♡ Manufactured within the Global Recycled Standard (GRS)
♡ 80% Polyester, 20% Polyamide
♡ Washing recommendation: 30 degrees and with your Guppyfriend Washing Bag
♡ Perfectly used on a yoga mat or non-slip floor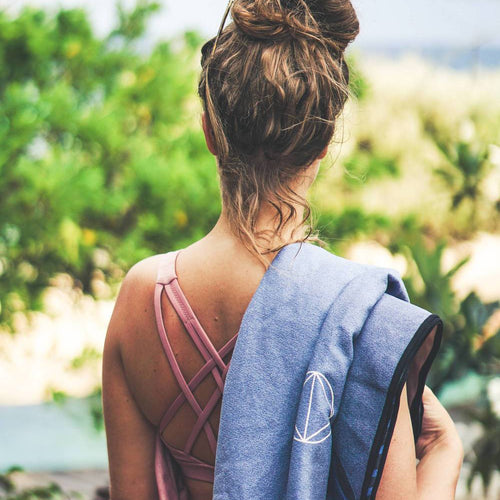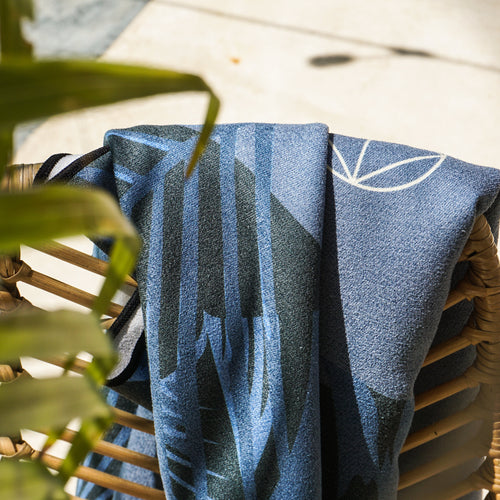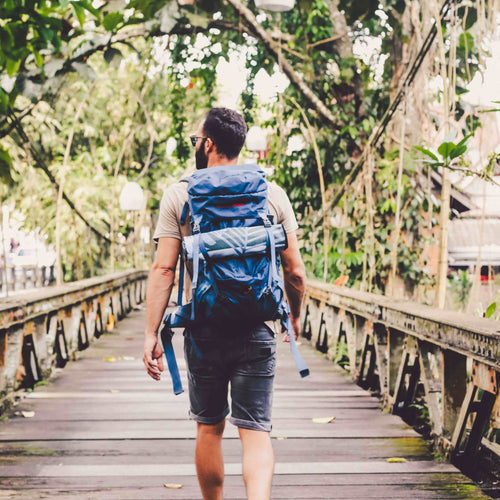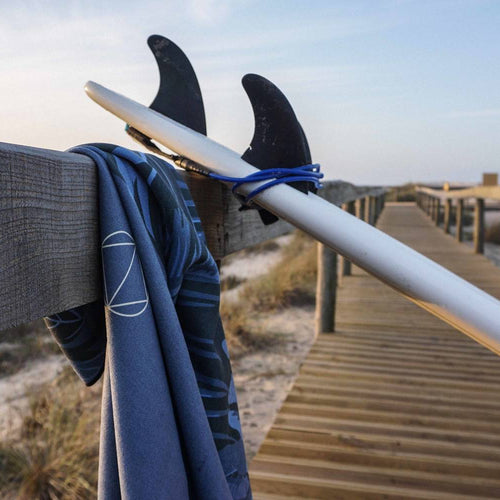 Why shop with us?
It's time to take responsibility and act for change
Free, fast and CO2 neutral shipping within Europe
We believe in your potential to create a better tomorrow
Donation to the Surfrider Foundation for every order
Plastic-free, vegan and biodegradable packaging
Angenehmer Reisebegleiter
Das Tuch ist leider nicht so rutschfest wie eine Kautschukmatte aber wenn das nicht notwendig ist, ist es ein angenehmer Reisebegleiter für Strand, Bad und Yoga.
Besonders hervorheben möchte ich auch den ausgesprochen freundlichen, schnellen und hilfreichen Kundenservice!
Great Towel
Light, nice print and absorbs the water good. Everything you are looking for in a towel. And the best part, it is recycled and recyclable!!
Schönes und praktisches Yogatuch für Unterwegs
Ich benutze das Tuch ohne eine Yogamatte wenn ich unterwegs bin und liebe es. Die letzten Monate war ich auf Reisen und es hat mir sowohl beim täglichen Yoga wie auch in Pausen zum sitzen und entspannen gute Dienste geleistet. Sehr zu empfehlen!
Spitzenhandtuch
Yogamattengroßes Handtuch mit kleinem Packmaß. Vielseitig einsetzbar. Ersetzt nicht die rutschfeste Yogamatte. Sehr gutes und wertiges Produkt mit toller Firmenphilosophie.