Passion
Description
Your recycled and sustainable multipurpose towel. No matter where you go - to your morning yoga class, to the warm and sandy beach during your adventurous travel, a sunset surf or just to relax in your favorite park under some trees - from now on Passion will be part of your wonderful journey.
Let Passion encourage you to stay active - mentally, physically, and even when it comes to making decisions in your life. Only you are the creator of your life. No one else. You are striving for more balance in your life? Start to meditate. You do not like what you are doing? Make a change. You always have a choice. There's no time like the present - let Passion accompany you on your dream journey. Dare to discover and live your passion.
Seize your ISLE OF MIND to connect with your dreams again and again. It is your right to have an extraordinary, unique and magic life. If it is one of your dreams to start your own fulfilling business, take a look at the ISLE OF MIND academy. We help you to find your authentic heart-business idea and to get your idea realized. One way or another, it is always best to pursue your passion and thus be able to follow your heart. This is exactly what we have designed Passion for. Namaste.
Details
♡ Free, CO2 neutral delivery within the EU
♡ Sand repellent
♡ 8 recycled plastic bottles used in each towel
♡ Antibacterial and odour-resistant
♡ Sweat and moisture activated grip for intense yoga sessions 
♡ Quick drying and highly absorbent
♡ Perfect size for beach and yoga (180x76cm)
♡ Lightweight (470gr) and compact
♡ Manufactured within the Global Recycled Standard (GRS)
♡ 80% Polyester, 20% Polyamide
♡ Washing recommendation: 30 degrees and with your Guppyfriend Washing Bag
♡ Perfectly used on a yoga mat or non-slip floor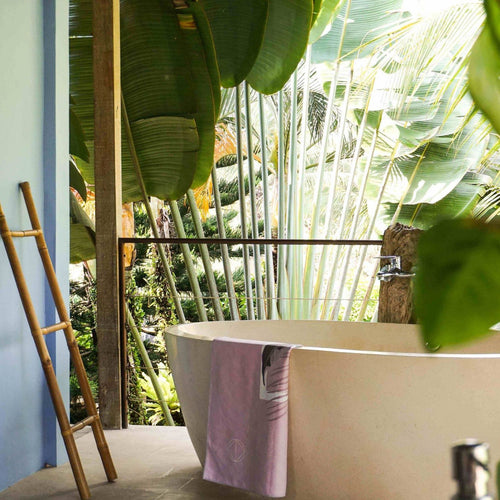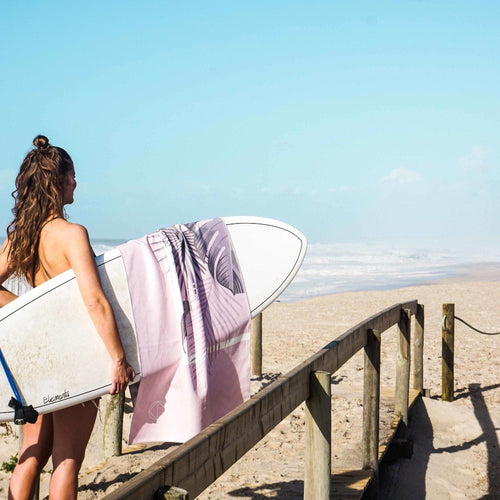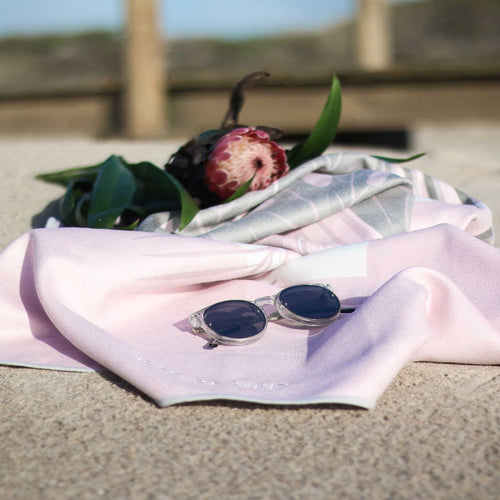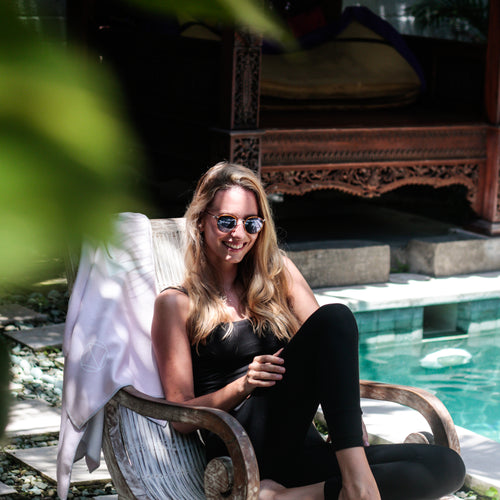 Why shop with us?
It's time to take responsibility and act for change
Free, fast and CO2 neutral shipping within Europe
We believe in your potential to create a better tomorrow
Donation to the Surfrider Foundation for every order
Plastic-free, vegan and biodegradable packaging
⭐️⭐️⭐️⭐️⭐️
Danke nochmal für den super netten Support und das unkomplizierte kommunizieren mit euch. Bin sehr zufrieden. Danke 🙏
Very Happy :-)
Bin wirklich sehr glücklich und zufrieden mit meinem Handtuch. Seitdem ich es gekauft habe ist es mein ständiger Begleiter in jeder Yoga Stunde! Der Grib ist super und eigentlich kann ich nicht mehr ohne :-) ich lege es mir auch sehr gern mal unter die Knie beim Yoga, da ich sehr empfindliche Knie habe. Und bei der Endentspannung dient es als Decke 😁Außerdem liebe ich den Aspekt das tatsächlich recycelte Plastik Flaschen verwendet wurden und das Handtuch sich so gut anfühlt, auch noch super schön (rosa meine Lieblingsfarbe 😍)aussieht und ich etwas für die Umwelt mit meinem Kauf getan habe! Ist also jeden Cent wert👍🏼 Und es passt auch perfekt in den Koffer auf reisen da man es super kompakt falten kann und es somit wenig Platz im Koffer braucht! Einfach ein rundum tolles Produkt👍🏼 Danke euch!
Schönes hochwertiges Handtuch
Das Handtuch hat ein super schönes Design mit vielen Details. Es ist perfekt für den See oder nächsten Strand Ausflug, da es so kompakt und gleichzeitg sehr saugfähig ist. Ich war von der Größe positiv überrascht, da ich es mir kleiner vorgestellt habe. Die Qualität ist auch mega :)