Simplicity
Description
Your recycled and sustainable multipurpose towel. No matter where you go - to your morning yoga class, to the warm and sandy beach during your adventurous travel, a sunset surf or just to relax in your favorite park under some trees - from now on Simplicity will be part of your wonderful journey.
Usually the greatest joy can be found in the simple things. You do not need luxury to make your life enjoyable. Focus on what is really important to you. Simplicity is often the key to happiness.
Why do we sometimes complicate things for ourselves when it could be so simple. Sometimes the most beautiful things are right in front of you, you just have to look carefully. Don't let yourself be distracted and give simplicity a chance. And never forget: Simplicity is the beauty of life.
Seize your ISLE OF MIND to connect with your dreams again and again. It is your right to have an extraordinary, unique and magic life. If it is one of your dreams to start your own fulfilling business, take a look at the ISLE OF MIND academy. We help you to find your authentic heart-business idea and to get your idea realized. One way or another, it is always best to bring more simplicity into your life and thereby be able to follow your heart. That's exactly what we designed Simplicity for. Namaste.

Details
♡ Free, CO2 neutral delivery within the EU
♡ Sand repellent
♡ 8 recycled plastic bottles used in each towel
♡ Antibacterial and odour-resistant
♡ Sweat and moisture activated grip for intense yoga sessions 
♡ Quick drying and highly absorbent
♡ Perfect size for beach and yoga (180x76cm)
♡ Lightweight (470gr) and compact
♡ Manufactured within the Global Recycled Standard (GRS)
♡ 80% Polyester, 20% Polyamide
♡ Washing recommendation: 30 degrees and with your Guppyfriend Washing Bag
♡ Perfectly used on a yoga mat or non-slip floor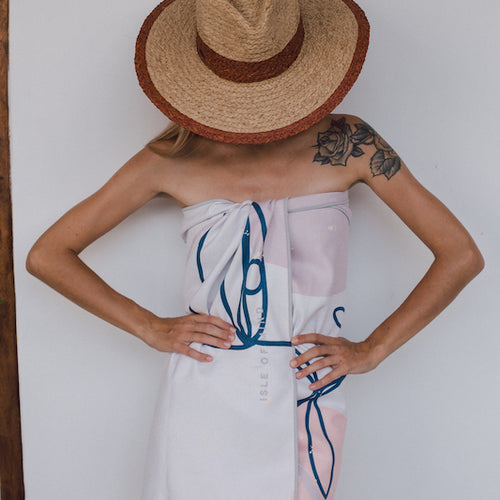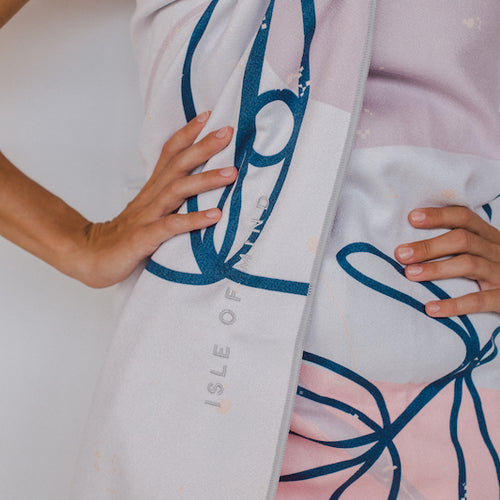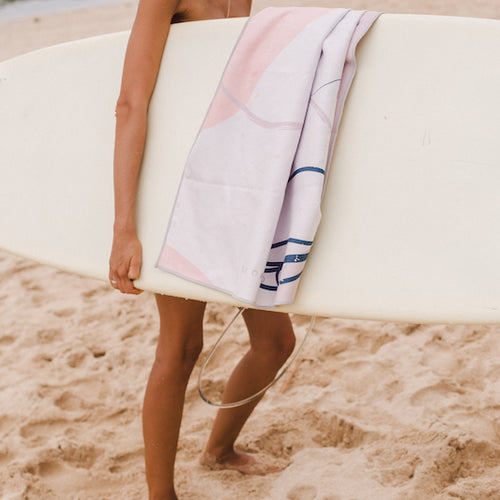 Why shop with us?
It's time to take responsibility and act for change
Free, fast and CO2 neutral shipping within Europe
We believe in your potential to create a better tomorrow
Donation to the Surfrider Foundation for every order
Plastic-free, vegan and biodegradable packaging